DAMN, Stan Lee!  Preach it!
One question, though…can you talk to your artists about that, too??
(Source: aldrichkilliam)
All of Stan Lee's Marvel film cameos 
And I always wanted him to be very smart. He was kind of a nerd before he became Spider-Man, but he was a smart nerd.
UGH.  Thank you Stan Lee, for giving us Spider-Man.
A smart, nerdy, sarcastic, angsty, flawed, hilarious hero.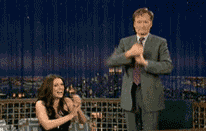 AND MY FAVORITE OF THEM ALL.
(Source: ward-o)